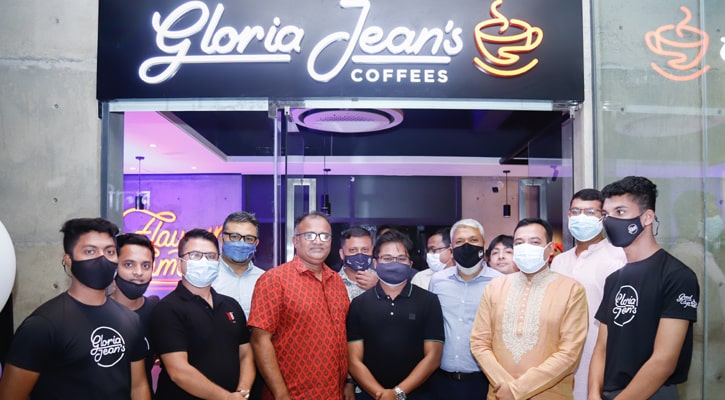 Gloria Jeans Coffee inaugurated its sixth branch in Rampura on Friday (April 2nd).
Popular Australian coffee chain Dhaka Gloria Jean's Coffees has a 42-year long heritage.
Gloria Jean's has been supplying coffee to Bangladesh since 2012 with the best quality coffee beans and the highest level of trained barista.
Gloria Jean's has been providing coffee lovers with passionate love and a taste of coffee in a lively atmosphere since its inception. This is why the highest quality Arabic coffee from different parts of the world has been carefully selected.
Mr. Morshed Elahi, head of Gloria Jeans, said that due to the current hype, Gloria Jean's Coffees is regularly cleaned with US EPA-certified chemicals, maintaining the best health protection on the highest level of measurement index, removing about half of the seats and wearing masks to maintain a safe distance.
Deputy Commissioner of Gulshan Division of Dhaka Metropolitan Police Sudip Chakraborty, Istiaq Mahmud (CHRO), Mohammad Arfadur Rahman Bunty (CCAO), Moslem Islam (CTO), Afzal Nazim, Mamun Rahman and officials of Navana Group were present at the inaugural function.